1 Sep 2016, 4:54am
Uncategorized
by
kate
Comments Off

on The Macedonia Hotel, Chapter 7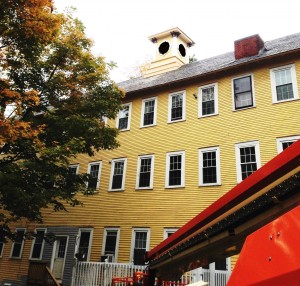 The Macedonia Hotel
A NANOWRIMO
Relay writing project
By the Wayne writers Guild
Completed July 2016
The Macedonia Hotel
(This fictional piece is the product of a relay writing project by the Wayne Writer's Guild In honor of NANOWRIMO-2015.  Any resemblance to real events, people, places, or things is a coincidence and neither intended nor implied to be real and accurate.)
I extend my thanks and gratitude to the contributors who shared their time and talents to make this NANOWRIMO Relay Writing Project possible.
The individual chapters are the intellectual property of the author.
Special thanks are extended to John Cieslinski for his generous use of the book store's back room.
–Kate Chamberlin, Coordinating Editor
July 20, 2016
Wayne Writers Guild
Meets at 7:30pm – 9:00pm, on the 2nd and 4th. Tuesday of each month
Books, Etc. of Macedon, NY
John Cieslinski, Owner
78 W. Main ST. Macedon NY 14502
Phone 585-474-4116
Chapter 7
Renters and Circumstances
By Mert Bartels
Working in a multi-story building to handle all maintenance problems from painting to fixing plumbing to cleaning out unoccupied apartments and suites allows me to hear a variety of conversations. Some are normal between couples while others vary from minor disputes to vicious arguments.
Other times people do not notice me in the hallways as I proceed to do daily maintenance requests from the building dwellers. Because of this, most pay minor attention to ol' Hughey, the hotel's maintenance man for over 30-years. Luckily, most of my work is within the hotel and not outside. I wear a shirt with the building name on it over my left breast pocket so the newcomers know I am part of the staff. Some think I hear poorly due to my age; however, that is absolutely untrue.
Why just the other day, Mrs. Olson, a 65-year old widow, called the office for a request to have the toilet fixed as the water was running steadily.
By the way, plumbing facilities were added to The Macedonia Hotel in the late thirties.
Upon arriving and knocking at the door, Mrs. Olson showed me the toilet which was malfunctioning. So as I am searching for the part that needed adjustment or replacing, Mrs. Olson commented, "Oh, how I'd like to take a bath."
That comment startled me as she looked physically healthy for her age to take a bath any time she wanted. My next words queried her as to why she couldn't take a bath.
Her reply, "The stopper is stuck."
"Well," I answered, "it is certainly fixable."
She said, "You don't understand the problem." So I queried her why she thought taking a bath was not a possibility. The answer I received was surprising, well at least to me. She had been told the stopper in a bathtub was not fixable so no water would collect in the tub. She was pleased to know a stopper could be replaced in a quarter hour. So I collected some tools and supplies and within 25 minutes I had it fixed.
Several days later Mrs. Olson and my paths crossed again in a hallway. She abruptly stopped me in the hallway to say in her fancy way. "Oh, how wonderful it was to take a bath again." Well, ol' Hughey knows satisfaction often comes from making somebody happy.
Why people simply don't ask for maintenance to keep their apartment in top working order when it is necessary…sometimes, this stumps ol' Hughey. That's my job by golly!
By the way, there isn't much I can't fix.
What one hears while walking through the hallways is always enlightening. A few weeks back, a young newly married couple came home from work, quickly engaged in disrobing in the living room to make a rush to engage in making whoopee, but, they forgot the vent over their apartment entrance door was open. Oh, what I heard. It brought back fond memories of long ago as a young buck myself.
This couple is Harold and Irene. I like Harold, a friendly guy who stops to talk with me for a few minutes if he has time to spare. Several days after that love making afternoon, I spied Harold taking trash bags to the outside dumpster. He is currently employed as an auto race car designer at Nashcar Works. Anyhow, I couldn't help but chide Harold some. He caught my meaning when I dropped this line, "Is there any truth that your next super racer is to be named 'Hot Irene'?" He smiled and turned a bright crimson.
The Macedonia Hotel employs an Assistant Maintenance man by the name of Willie or more explicitly William Truckee, a friendly helpful black man that all residents like quite well. Willie came north from Tennessee before the civil rights eruption of last century. If he is left alone one can hear him singing softly these lines:
A black man I am, I do what I can
One day I'll be completely, totally free
Ah, the seven boys from Harlem, gee
Globe Trotters will earn my respect man
Unlike some white folks, Willie is not only polite but more honest than the longest day of the year. Nearly fifteen years back Willie found the wallet of local insurance agent Bradley T. Bishopp, who lives on the top floor. The wallet had dropped from his coat after a very long night of playing poker in the upper floor game room. Mr. Bishopp almost turned snow white when he had his wallet returned by Willie with the remaining money still there. Willie chuckled and talked a lot about the ten dollar reward Mr. Bishopp had given him for being honest as the day was long.
Another time I recall a maintenance call on water coming out of the second floor hall ceiling fixture. You know that is not a common thing seen, while being a safety concern too, and many of the residents were concerned about a fire hazard. Some of those residents were quite excited and discussed this matter with the others.
With a toolbox and flashlight in my hands I trudged up to the water emitting fixture which was near an end stairway, located about midway between two rooms above. Obviously, the water had to be from the floor above, but where. Up another flight of stairs I proceeded so I could find this disguised water source. With no water visible anywhere on that floor, my next move was to knock on apartment doors to ascertain if the leak was somewhere within.
At Mr. Peter's apartment he let me in to verify if any water noises or flooding within condition existed. After careful examination I found no water issue, so I thanked him for allowing me in to check. He chuckled, "Good luck! By the way let me know if I need to soon buy a canoe."
Next, I knocked on the door of the adjacent apartment. No reply. The second time I knocked much louder and waited for two minutes. Still no one appeared at the door. Holding my ear to the door I could hear nothing—no radio, no TV and no talking. Since I needed to check that apartment I took my pass key from my pocket and unlocked the door before entering. As soon as I entered the hall, the sound of running water was surprising and very easy to hear.
Three times I yelled, "Hello, anyone here!" No answer.
Advancing into the room I noticed sound asleep in a large easy chair was Mr. Andrew Samuel Johnston-stone, a bachelor who hoarded books of all sizes on a myriad of subjects. He was a professor at a nearby college and quite knowledgeable on an array of topics. Well, I bypassed him to enter the bathroom when I notice water running over the top of the sink, and that nearly an inch and a half of water on the floor there and some of the living room carpet soaked.
Mr. Johnston-Stone slowly awoke after I shook him. So I told him there was a water problem here.    With a startled look on his face, he ejaculated, "Damn it! I must have fallen asleep. I planned to wash my socks in the sink, but apparently I fell asleep before shutting off the water."
Only thing left for me to do was clean up the mess and leave a very embarrassed Mr. Johnston-stone.
One of the matters being the only maintenance man is the dreaded nightly call over a complaint not an immediate, critical emergency. There were occasions when some renters were terrified as bats flew throughout the building with ease, speed and intermittently. Oh, how I disliked those 11 or 12 midnight calls. Thus I had to get out of bed, get dressed, get in the car and get to the building. One would think flying bats would be easy to locate; however, they, the bats, were never cooperative.
With flashlight in hand while walking through the hallways, the task of finding the nuisance bat was a combination of luck and close examination of walls, especially stairways with dim overhead lighting. I never took a test or course on how to trap and remove bats.
The first time a bat nearly buzzed me I ducked. That accomplished nothing. Next time I was buzzed I clapped my hands loudly which apparently distressed the bat. I soon learned I could drive the bat down the hallway to a stairway, but then what?
Time for a coffee and make a plan. Simple plans are always the best. I asked myself what does a bat prefer—coolness and darkness. I eventually located the bat on the second floor, so I opened a window, went for another coffee and returned to see the bat was gone. By that time it was to begin my normal shift. Oh hum.
I have other bat stories but not now. There's not a lot ol' Hughey has missed as far as human concerns go. Bless the renters for they provide me with continuous exploits of things humanity shouldn't do.
Author Bio"
Merton Bartels, a long time Macedon resident, believes there is so much more to tell in crisper detail than with much of today's electonic media. An infinite amount of knowledge can be obtained by reading and much more depth on the main subject can be derived than from watching the proverbial silver screen. He likes to write to describe past experiences whether with family or summarize uncommon but intriguing historical tidbits
mbartels1@rochester.rr.com
Wayne Writers Guild
Meets at 7:30pm – 9:00pm, on the 2nd and 4th. Tuesday of each month
Books, Etc. of Macedon, NY
John Cieslinski, Owner
78 W. Main ST. Macedon NY 14502
Phone 585-474-4116