15 Sep 2016, 3:57am
Uncategorized
by
kate
Comments Off

on The Macedonia Hotel, Chapter 9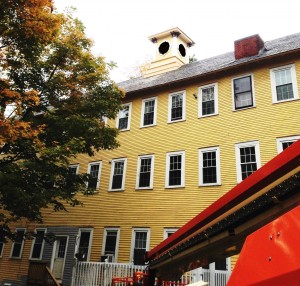 The Macedonia Hotel
A NANOWRIMO
Relay writing project
By the Wayne writers Guild
Completed July 2016
The Macedonia Hotel
(This fictional piece is the product of a relay writing project by the Wayne Writer's Guild In honor of NANOWRIMO-2015.  Any resemblance to real events, people, places, or things is a coincidence and neither intended nor implied to be real and accurate.)
I extend my thanks and gratitude to the contributors who shared their time and talents to make this NANOWRIMO Relay Writing Project possible.
The individual chapters are the intellectual property of the author.
Special thanks are extended to John Cieslinski for his generous use of the book store's back room.
–Kate Chamberlin, Coordinating Editor
July 20, 2016
Wayne Writers Guild
Meets at 7:30pm – 9:00pm, on the 2nd and 4th. Tuesday of each month
Books, Etc. of Macedon, NY
John Cieslinski, Owner
78 W. Main ST. Macedon NY 14502
Phone 585-474-4116
Chapter 9:
Rosa
By John Cieslinski
Seven years ago, Raul Ortiz passed away. Every day Maria thought of her husband, especially as she did her chores at The Macedonia Hotel.
She was the housekeeper.  She worked with another woman, Agnes.  Agnes tended to be a little dour, but the two of them were decent to each other and often took their coffee breaks together.
As she ripped the soiled linens off the bed, she would think about the nights she and Raul spent together. They didn't have any children, but not from lack of trying. When she put the clean sheets on she thought about how gentle and loving Raul was and how she missed his simple touch or the bear-like hugs he would embrace her with.
She was very careful about her work. She knew Raul was watching and she did everything for him.
And now she was very bothered and as she vacuumed the rugs she had a great wave of guilt rush over her, but she tried to push it away and remember how Raul would bring her a rose.  He loved Saint Theresa and prayed to her.  He told Rosa that every rose was a sign; a sign from God. A sign from heaven that blessings are there for each of us.
She had asked Agnes about the problem she was having; not exactly an easy thing to understand or put into words. but Agnes got the idea, and of course, she spoke her disapproval very strongly. Yet, Rosa couldn't stop thinking.
As she cleaned the bath tub, Rosa thought about their hands touching, but, it wasn't Raul's hand that made her blush and feel guilty again. She was loyal to Raul and she loved him and now this something else was forcing its way into her thoughts…into her very being.
"Raul, please, please forgive me. He touched my hand, but, I will always be loyal to you. He says he loves me. He is a good man. His name is Hughey and he says he will take care of me. What should I do?"
She wiped out the sink and replenished the little bottles of toiletry items, placing each one carefully in the tray, almost with love as if trying to send love to Raul, but, her eyes were filled with tears.
When her work was finished, she went to her locker in the basement and tried to avoid Hughey's eyes as he looked so longingly toward her. Near the handle of her locker there was a little heart sticker that she knew he'd put there.
As she walked home, her mind was racing. "Raul, let me know what to do. You have always guided me. You are always there."
Rosa unlocked the door to her apartment and took off her jacket. She turned and then gasped. Her hands flew to her heart. She had her answer: on the pillow on her bed was a long stem red rose.
Author Bio:
John Cieslinski is a gregarious and warm man who hosts our Wayne Writers Guild in his small, but mighty store, aptly named Books, Etc. in Macedon, NY. He is not only a published poet and playwright, but, a retired teacher and tutor of Spanish, French, German and Latin. He is a proponent of the Abundance Theories. John knows putting books, writers, and coffee together will spark something that is electrifying and magical every time.
Wayne Writers Guild
Meets at 7:30pm – 9:00pm, on the 2nd and 4th. Tuesday of each month
Books, Etc. of Macedon, NY
John Cieslinski, Owner
78 W. Main ST. Macedon NY 14502
Phone 585-474-4116